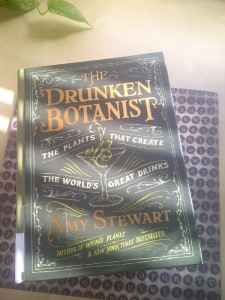 The library near us stays open late on Tuesday nights, so every three weeks Tyson and I hurry through workouts, dinner, and chores to have a library date night (LDN). We cruise through the stacks, piling up way more books and movies than we could possibly read in the allotted time, chat with the librarians, and zip off to a coffee shop or lounge, giddy like two kids on Christmas morning. Books! Books! Books!
"I am simply a 'book drunkard.' Books have the same irresistible temptation for me that liquor has for its devotee. I cannot withstand them." — L.M. Montgomery
Last night as we piled up our stacks of books to show each other what we got, our waitress asked, "Book club?" "Library Date Night," we replied. Her eyes widened. We explained the whole thing and she gasped wistfully, "Oh, man. Can I date you guys? That is so great! I only get to read on winter and summer break (from nursing school) cuz I'm reading textbooks all the time." We chatted a bit about her college and career plans, and told her we hoped she'd find someone to go to libraries with as soon as she had time to read. She handed us our Manhattans and twinkled, "Enjoy your Library Date!"
We scooched our chairs (by the fireplace, primo spot!) closer together and settled into the usual LDN stuff. We sipped our drinks, read quotes to each other, eavesdropped and people watched – there was a very successful first date happening in the corner table, and several conference attendees were pleased with their sales quotas or whathaveyou, so a good night all around. We, of course, had the best night, cause, books.
Tyson is slowly making his way through the branch's offerings on The Renaissance with a few fun, unplanned odds and ends in between. Two of note were Mark Kurlansky's Ready for a Brand New Beat, which traces the connection of Martha Reeves and the Vandellas 1964 hit "Dancing in the Street" and the civil rights movement, and Rage to Live, a biography of explorers Richard and Isabel Burton. He shared so many fun anecdotes/quotes from them that I read the Kurlansky book (interesting!) and I'll probably check the biography out myself. (Isabella sounds like a remarkable woman.)
My choices are more eclectic. Just this week I brought home:
A Thousand Hills to Heaven – Love, Hope, and a Restaurant in Rwanda by Josh Ruxin, director of Health Builders, a development program in Rwanda. A fast, hopeful read about development work in a nation making great progress after stunning tragedy.
The Drunken Botanist – The Plants that Create the World's Great Drinks by Amy Stewart. Saw this one on an end cap, and picked it up spontaneously, because of the fantastic cover. (photo above) The back cover tells me it is a "fascinating concoction of biology, chemistry, history, etymology, and mixology." Gardening and fermentation and cocktail recipes, why not?
Given – Poems by Wendell Berry. Tons of smart people and writers that I enjoy gush over Wendell Berry, and I've not read any. I tried, once, right after Tyson and I got together, but I was extra emotional in those days, and these poems kept making me cry, so I put it aside. I'm super tough and badass now, so I'm going to try these poems again.
Flannery O'Connor – Collected Works, edited by Sally Fitzgerald. Same thing. I somehow escaped as an English Major without reading a single sentence by Flannery O'Connor. How is this possible? All the smart people and writers quote her, and I am out of the loop. This book could have been my only selection, but these are going to be heavy and intense, so I needed the other stuff to lighten things up. Between her and Berry, I will need some irreverence. Which is why I also grabbed…
Holy Sh*t – A Brief History of Swearing by Melissa Mohr. Yep. Perfect.
We are nerds, so this is like heaven for us. Not everyone is into books, but libraries have all kinds of stuff: movies, comics, audio books, music CDs, so even if poetry and swearwords aren't your bag, you might enjoy a library date night too. Sactown peeps, here are the hours for local branches.